COLLECTIVE CREW
is a cinematographic event where the emergent talent in the film industry are convoked for getting the chance to share and work with producers, screenwriters, directors of photography, directors, make up artists, sound designers, actors/actresses and other film professionals, during a week to making of a short film in a stretch collaboration in between them. Also will be happening networking sessions, master classes and advisories in the historical town of Real del Monte in the state of Hidalgo, in Mexico.
Because of the collective work concept, the collaboration, continuity, sequential order in a professional environment, and also taking the elements of a clapperboard, the green/black/white colors, this concept takes a solid one line structure, with all the letters together but highlighting its differences. With a simple typographic solution and a diverse typographic selection, a nice color combo (there is also the target of keeping a low budget combination) but at the same time sophisticated, taking the black, bright green and white from its main uses in the film industry.
There were also a previous design, but after studying it I decided to propose a new design with more elements that support and represent the project in a better way, with a richness possibilities for being presented in different media and situations, making a wide range of main and secondary logos.
LOGO PACKAGE. MAIN AND SECONDARY LOGOS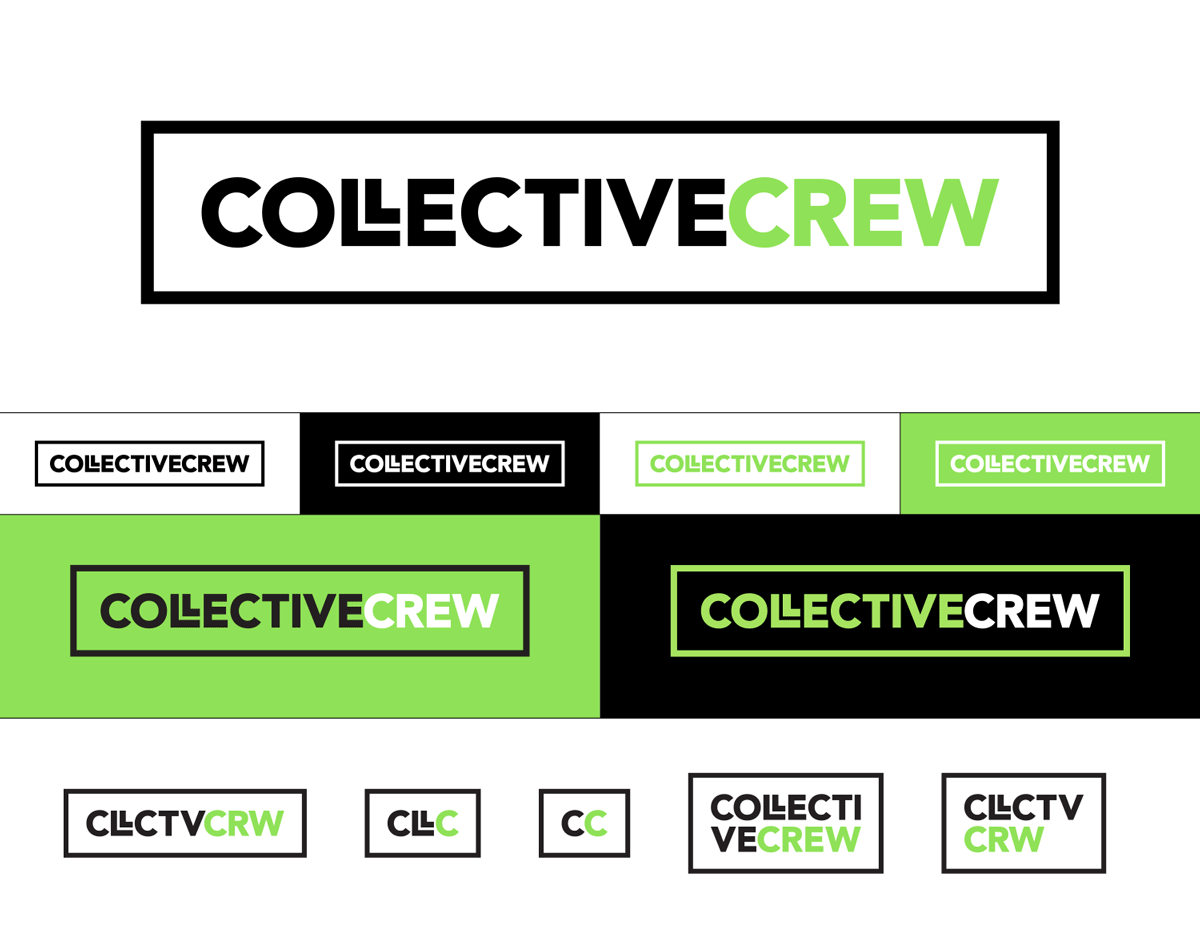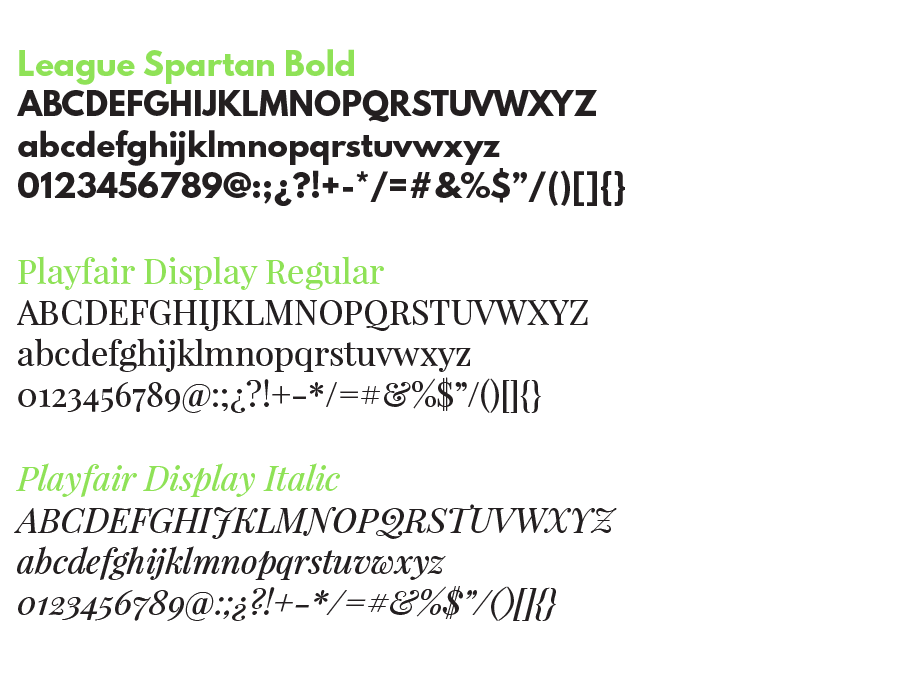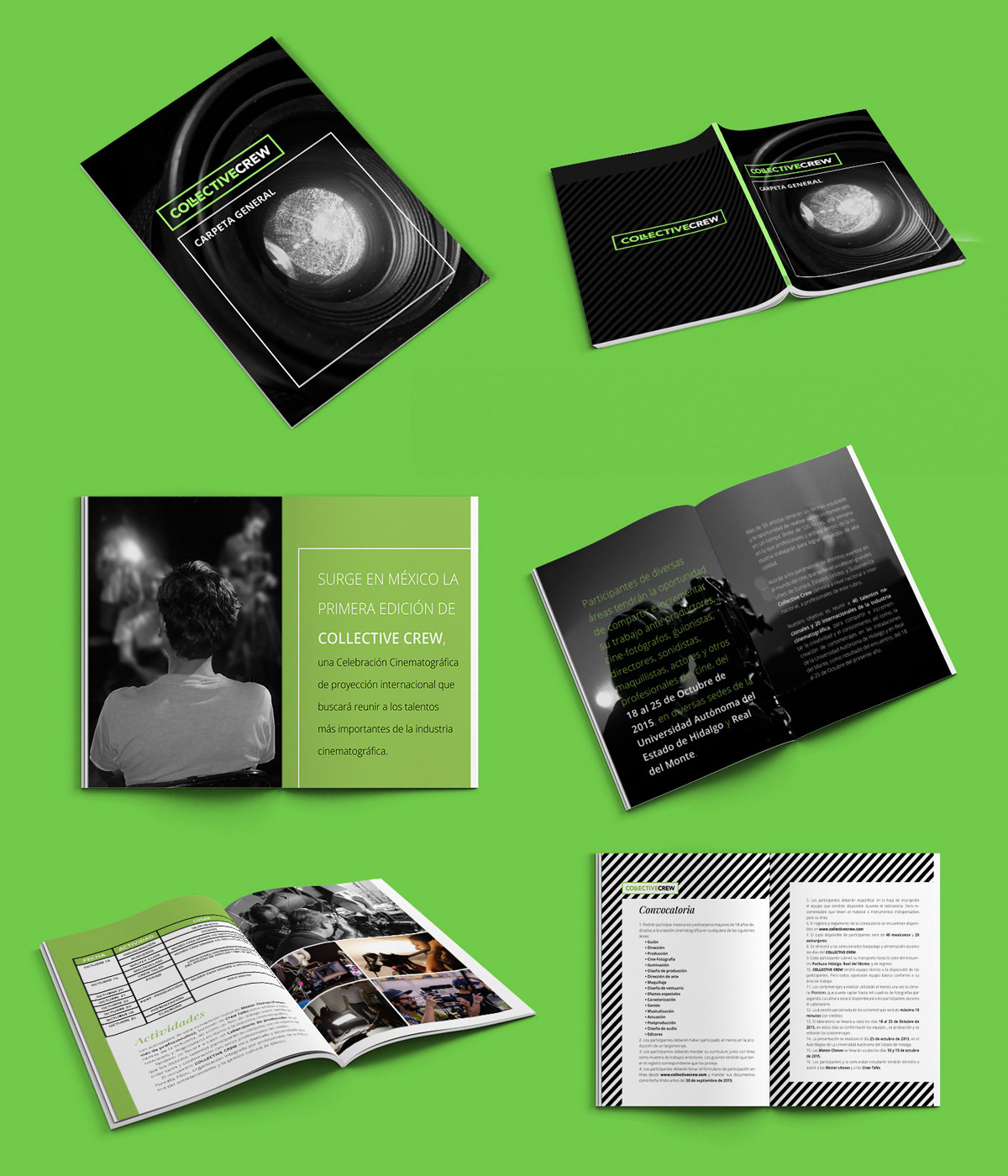 SOCIAL NETWORK. HEADERS & POST TEMPLATES
WEBSITE GRIDS & INTERFACE
WEBSITE. SECTIONS & SUBSECTIONS INTERFACE